WHY BECOME A MEMBER OF THE SUFFOLK HORSE SOCIETY?
By becoming a member of the SHS, your subscription will help fund this charity's work:
Paying Breeding Grants to mare & stallion owners, to encourage more breeding.
Paying Show Grants to horse owners to help promote the breed, enabling more people to see these wonderful animals.
Organising Training Days for members and new owners to help pass on the skills required to manage and work these horses, ensuring these skills aren't forgotten.
Building a bank of frozen semen for future use by breeders in the UK and worldwide.
Funding veterinary and scientific work to assist in the breeding of Suffolk Horses.
MEMBERSHIP BENEFITS
All new Members and Friends receive a Supporters Pack and a magazine twice a year to keep you updated about SHS events, shows and social functions.
Full members also receive an enamel badge, discounted entry to the Suffolk Horse Spectacular, and other SHS events and affiliated attractions, plus they have voting rights at the AGM.
Junior and teen members receive an activity pack full of Suffolk Horse goodies as well as the twice yearly Junior SHS Magazine.
JOIN NOW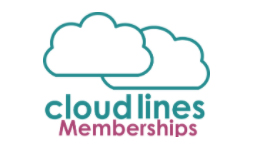 We have a brand new membership system run by Cloud Lines. If you would like to sign up for membership of the Suffolk Horse Society or pay your renewal fees online, please go to the Cloud Lines website, where you can sign up.
If you have any problems signing up, please follow the instructions below:
1. On the Sign In page, if you don't yet have an account with Cloud Lines, please choose Sign Up.
Then fill in all your details
 
2. Choose Suffolk Horse Society from the drop down menu.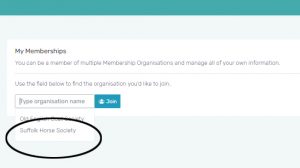 3. Choose your membership type and method of payment from the menu. Fill in card payment details.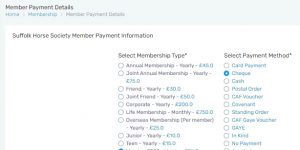 (Unless you are renewing membership that was due in 2020, please ignore the 2020 membership types.)
WHY CLOUD LINES?
This new membership system will have some big advantages over our old system. Firstly, when you pay for your membership by card, it will automatically renew each year, so you don't have to remember to pay again next year.
Secondly, once you have signed up for the Suffolk Horse Society, you will be able to use your same login for other breed societies that sign up for Cloud Lines, so you only need to sign into one system.